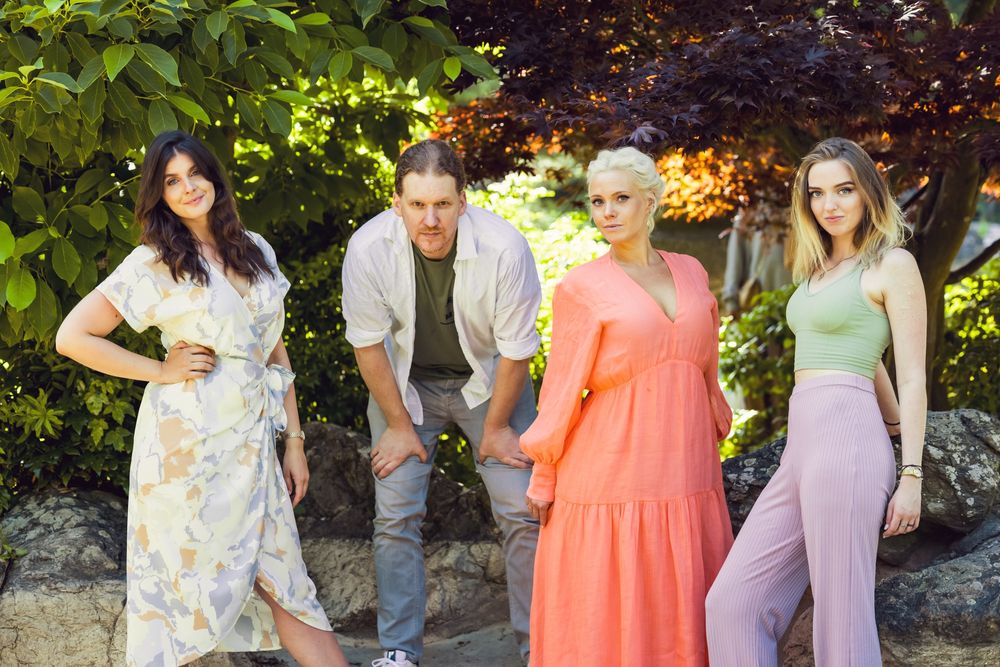 Für Martin Gerke, Karolin Biewald, Mabel Winkler und Sarah Schumacher ist Musik eine Zeitmaschine, mit der man ins Jahr 1979 reisen kann, um von dort aus die Zukunft neu zu gestalten.  
Die Musik von Groenalund ist verträumt und theatralisch im besten Sinne, immer auf der dünnen Linie zwischen Melancholie und Lebensfreude balancierend: es gibt tiefsinnige Passagen, ebenso wie Momente von Euphorie und Leichtigkeit.  
Die charakteristischen Stimmen von Sarah, Mabel und Karo ergänzen sich dabei harmonisch: jede der Drei hat einen eigenen Stil, jede hat eigene Songs, in denen sie die Leadvocals übernehmen, aber alle klingen zusammen in einem symphonischen Ensemble-Sound in den genialen Chorpassagen hymnischer Refrains.  
Die Musik ist dabei immer lebendig, weil sie bei der Klang-Erzeugung auf Rechnerunterstützung verzichtet: Alle Instrumente sind echt, ob Streichorchester, Gitarren, analoge Synthesizer, druckvolle Drums und melodische Basslinien, alles wird in Echtzeit von professionellen Musikern im Studio eingespielt.  
Sogar hitbewährte Weggefährten von Abba unterstützen Groenalund: Janne Schaffer, bekannt aus über 50 klassischen Abba-Aufnahmen, spielte einige solistische Passagen auf dem Album ein, mit der selben Gitarre, die einst Bei "Super Trouper" und "Dancing Queen" zum Einsatz kam.  
Genau so, wie damals... Das große Vorbild Abba scheint so manches mal herzliche Grüße auszurichten, aber Groenalund spinnt den eigenen Faden unbeirrt weiter.  
Die wall of sound von 1976-1982 steht beim Debütalbum #lovestorm auf massivem Fundament, aber immer wieder blitzen neue und moderne Perspektiven auf diesen kosmopolitischen Musikstil auf: Bei Groenalund klingt das authentisch. 
Aufwändig produzierte, mitreissende Popmusik mit Texten über die erlebte Welt von heute, mit Perspektiven auf ein besseres Morgen, das ist die Musik von Groenalund.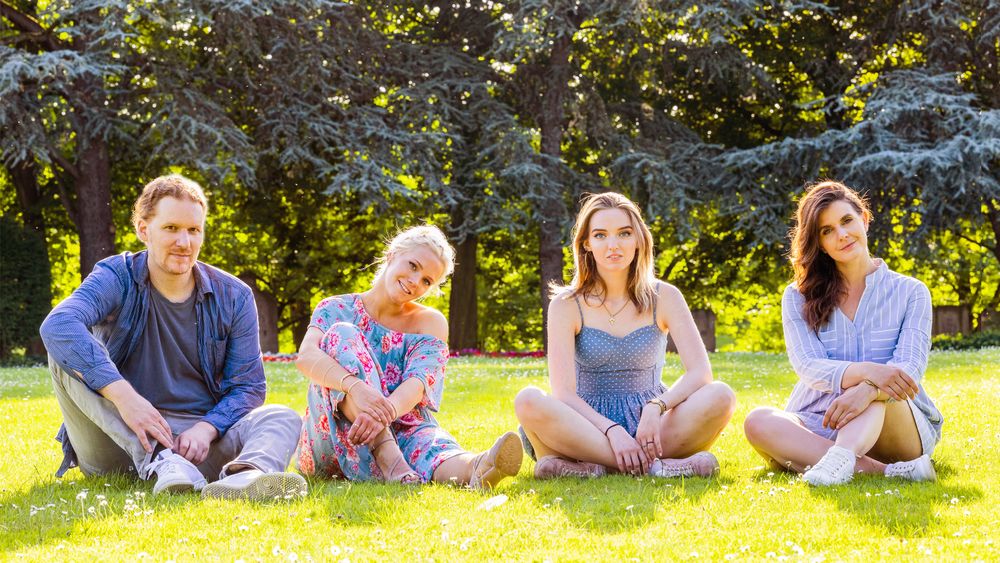 English:
For Martin Gerke, Karolin Biewald, Mabel Winkler and Sarah Schumacher, music is a time machine with which one can travel to 1979 in order to redesign the future from there. 
Groenalund's music is dreamy and theatrical in the best sense of the word, always balancing on the thin line between melancholy and joie de vivre: there are profound passages as well as moments of euphoria and lightness. 
The characteristic voices of Sarah, Mabel and Karo complement each other harmoniously: each of the three has its own style, each has its own songs in which they take over the lead vocals, but they all sound together in a symphonic ensemble sound in the ingenious choir passages of hymn choruses . 
The always sounds vital because there are no computers involved, when it comes to sound generation: All instruments are real, whether string orchestras, guitars, analog synthesizers, powerful drums and melodic bass lines, everything is recorded in real time by professional musicians in the studio. 
Groenalund is even supported by Abba's hit companions: Janne Schaffer, known from over 50 classic Abba recordings, recorded some solo passages on the album, with the same guitar that was once used on "Super Trouper" and "Dancing Queen". 
Just like back then ... The great role model Abba sometimes seems to send warm greetings, but Groenalund continues to weave its own thread undeterred. 
The wall of sound from 1976-1982 has a solid foundation for the debut album #lovestorm, but new and modern perspectives on this cosmopolitan music style keep flashing: Groenalund sounds authentic. 
Elaborately produced, rousing pop music with texts about the world experienced today, with prospects for a better tomorrow, that is the music of Groenalund.